MICHAEL AND MICHELLE PRESENT PARISH MISSIONS
Do you feel like there are never enough hours in the day? Is busyness taking over your life? Do you want more quality time with your family? Join us for a time of reflection and renewal.
The Timeless parish mission is very approachable, interactive, and practical. It is a time of reflection, to step outside of the day-to-day activities and look at the big picture. We use compelling testimonies, insightful reflections, and prayerful music. The mission will challenge you to refocus priorities and integrate Christ's presence more fully in your daily life.
The typical format is three 90 minute sessions often starting on Sunday evening lasting through Tuesday night. We have had success in ending the Mission on Wednesday with an evening concert (visit MJM7.band for concert info). We have also formatted it as a one day morning of reflection, often on a Saturday morning. Here are the takeaway points from each of the sessions and the promotional poster.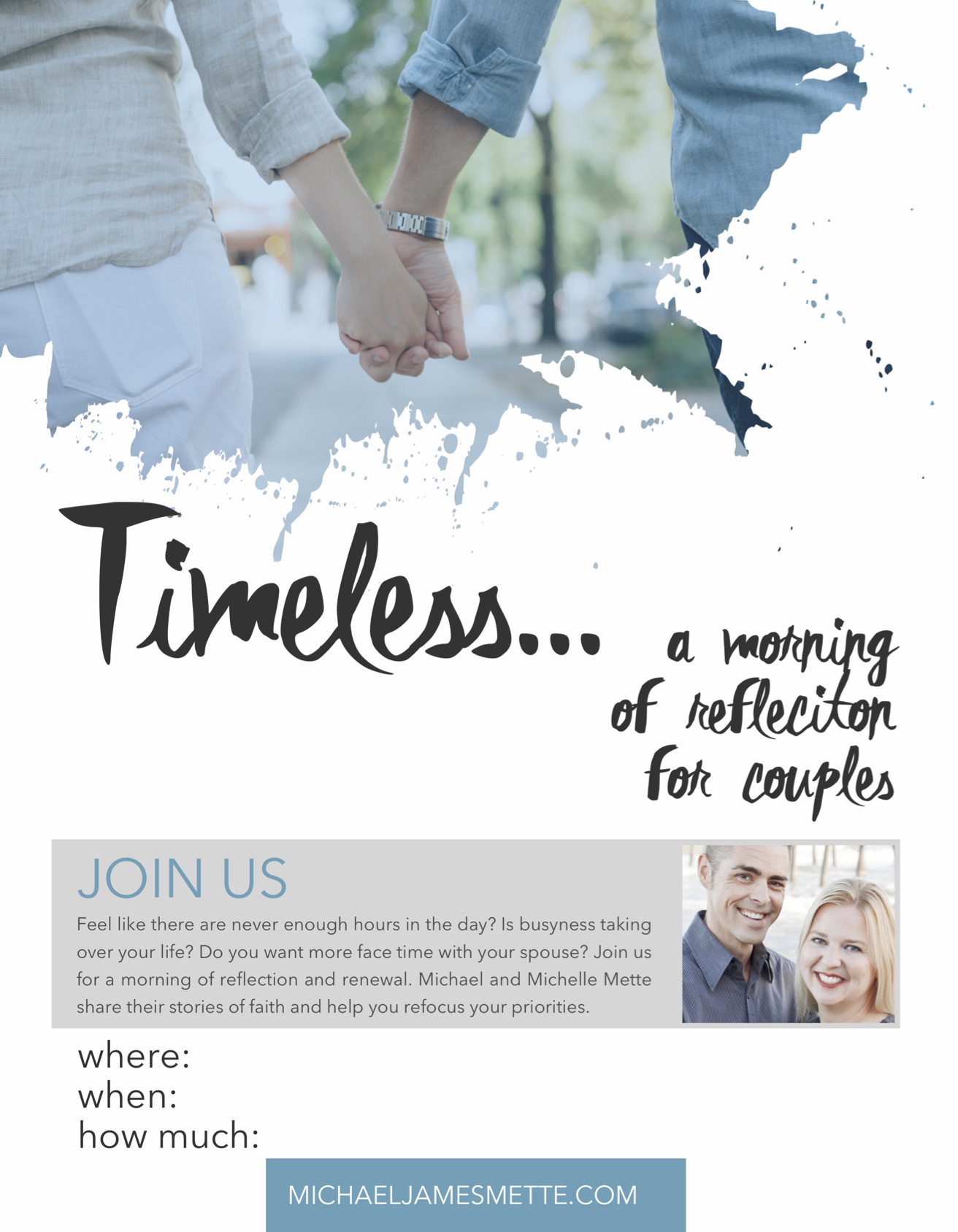 Morning of
Reflection Poster